Who Benefits From Medical Foot Care
Anyone with difficulty reaching their feet
Prediabetes
Diabetes Mellitus 1 or 2
Rheumatoid Arthritis
Vision Impairment
Fungal or thickened toenails
Painful Corns or Calluses
Athlete's foot
Reduced blood flow
Chronic Swelling of feet
History of foot ulcers or amputations of the foot or toes
History of foot infections
History of Ingrown toenails
If you are unsure if you qualify for medical foot care by a foot care specialist like myself or podiatrist you can contact your insurance.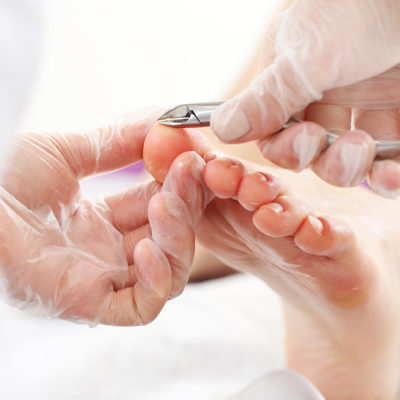 Self Care Tips
Do not ignore toe or foot pain. Your toes or foot should not hurt. Visit a foot care specialist (Nurse Practitioner or Medical/Foot Doctor) for diagnosis or treatment.

Inspect your feet daily. You can use a long handled mirror or place a mirror on the floor to check for cuts, bruises, calluses, ulcers, or skin color changes.

Wash your feet daily, including between the toes. Dry feet thoroughly, especially in between the toes. Apply cream to feet and avoid application in between toes.

Trim your toenails, but not too low. Avoid cutting nails on the sides as this can lead to ingrown toenails.

 Smooth corns and calluses by gently using pumice stone

Get proper fitting shoes. Buy new shoes at the end of the day. All shoe wear should be comfortable and have a supportive arch and a width that accommodate your foot width. This is very important for anyone who has bunions, hammertoes, or has flat feet.

Rotate your shoes.  This allows them to dry in between use.

Change your shoes every year even if it looks good on the outside. Worn out soles in your shoe gear can lead to foot pain, knee pain and even hip pain.

Elevate your feet when sitting for prolonged periods.
Protect your feet by wearing a hard-sole shoe to prevent foot injury
Do not cross your feet because it will constrict blood flow to your feet and prevent blood return to the heart.